METARRIOR GUIDE
HOW TO PURCHASE METARRIOR BOXES ON MARKETPLACE
Here are what you should do in order to purchase Metarrior Box successfully:
1. Access Metarrior Marketplace at https://market.metarrior.com/ and connect your Wallet (Note: You should set your Wallet on BSC Smart Chain network, make sure you have sufficient amount of BNB in your account)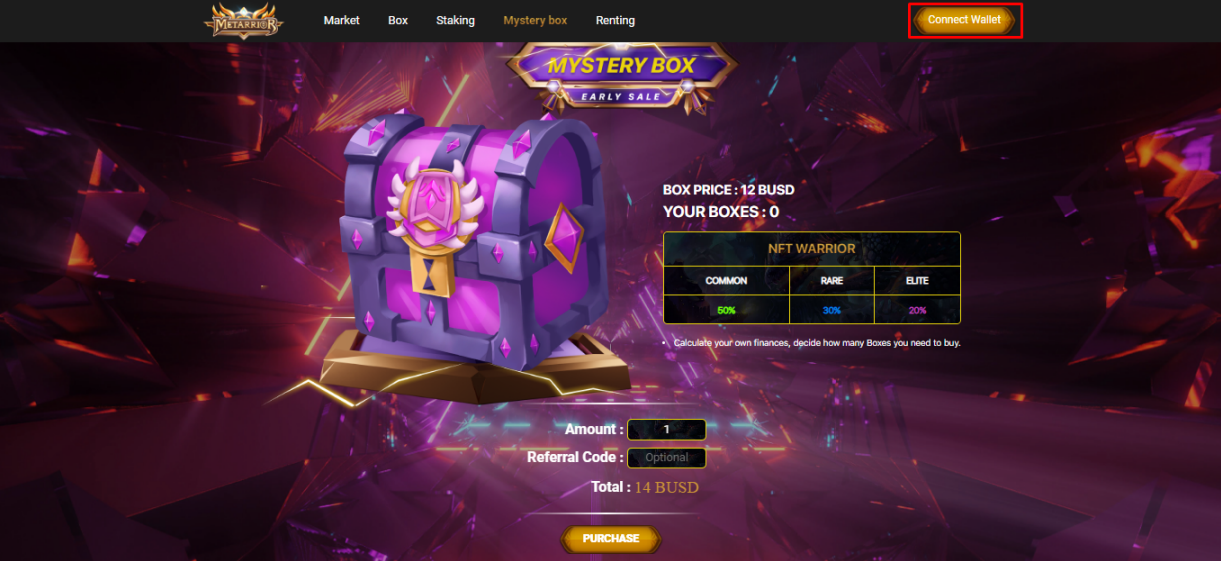 2. Choose the type and amount of Metarrior Box you want to purchase. We chose Mystery Box as an example.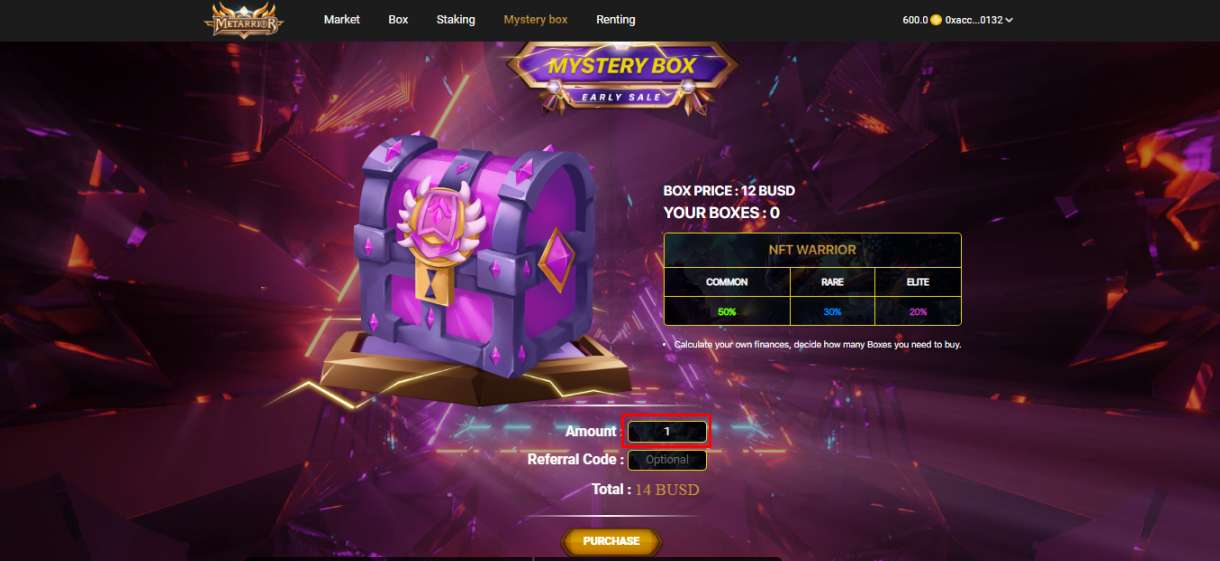 3. Apply your Referral Codes to be able to purchase our Boxes at a discounted price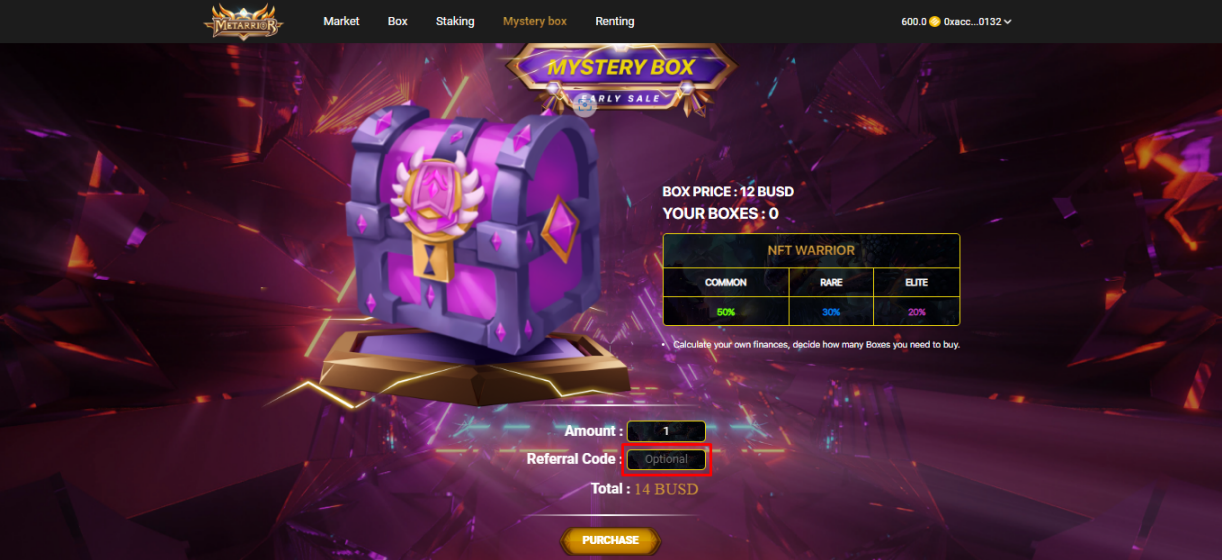 4. Tap on "Purchase" to proceed the transactions for your Boxes. You can check for Boxes you have bought by opening the Boxes tab in your account on Marketplace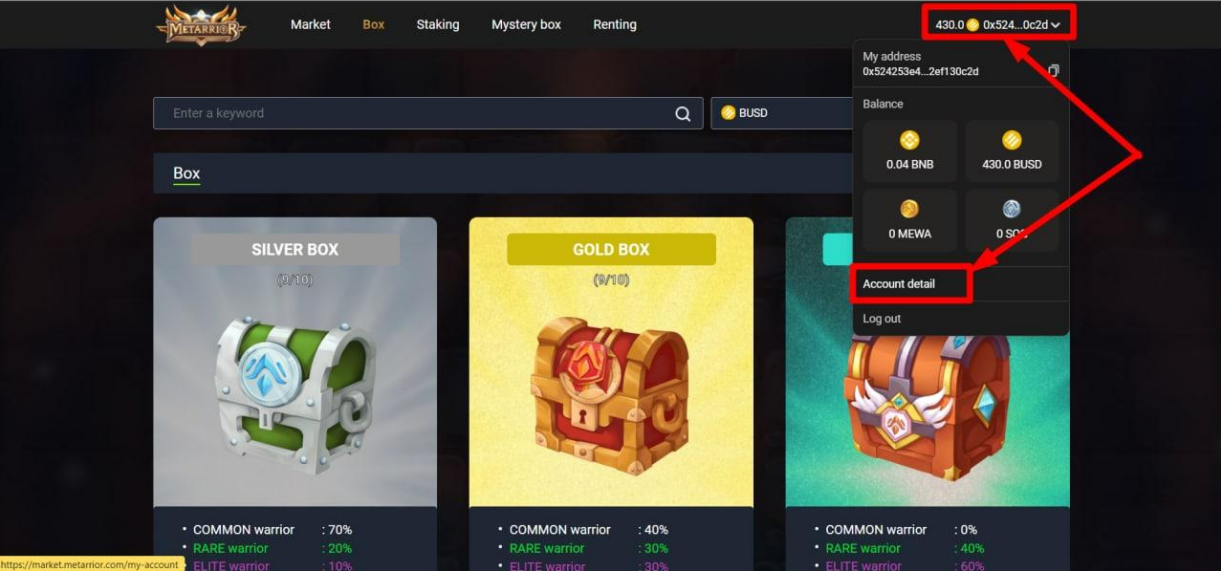 Now that we have walked you through the process of how to buy Metarrior Boxes. Good luck, Warriors!