METARRIOR GUIDE
LEARN HOW TO CREATE YOUR GAME ACCOUNT
Welcome to the world of Metarrior!
Now, let us walk you through the process of creating your own game account before starting your journey in Metarrior.
There are two ways to create a Metarrior game account, you can choose either one to your preference.
1. Create game account directly in Metarrior
At the login screen of Metarrior, click on Register and proceed to fill in your info as following: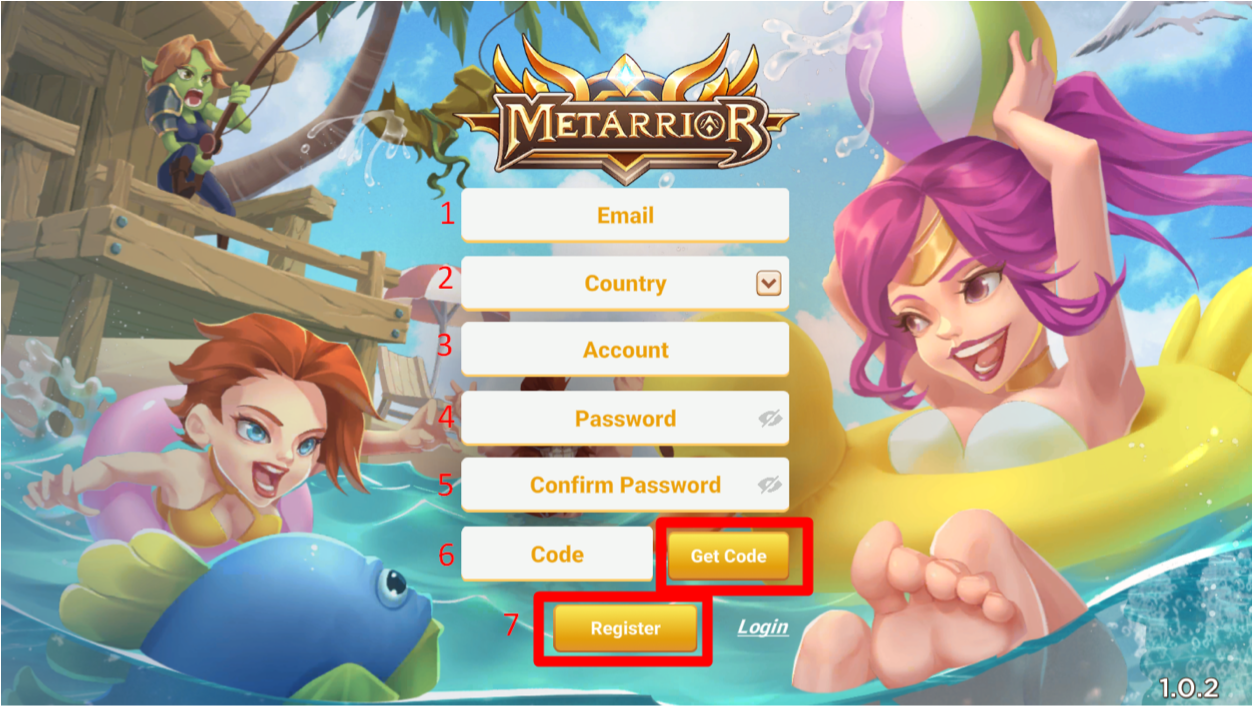 Email address

Your country

Your account name

Your password

Insert your password again

Click on Get Code, the confirmation code will then be sent to your email address which you have provided above.

Tap on Register, and you're done!
2. Create game account on Metarrior Marketplace
- Go to our official Marketplace at https://market.metarrior.com/ and connect your wallet. Choose Account detail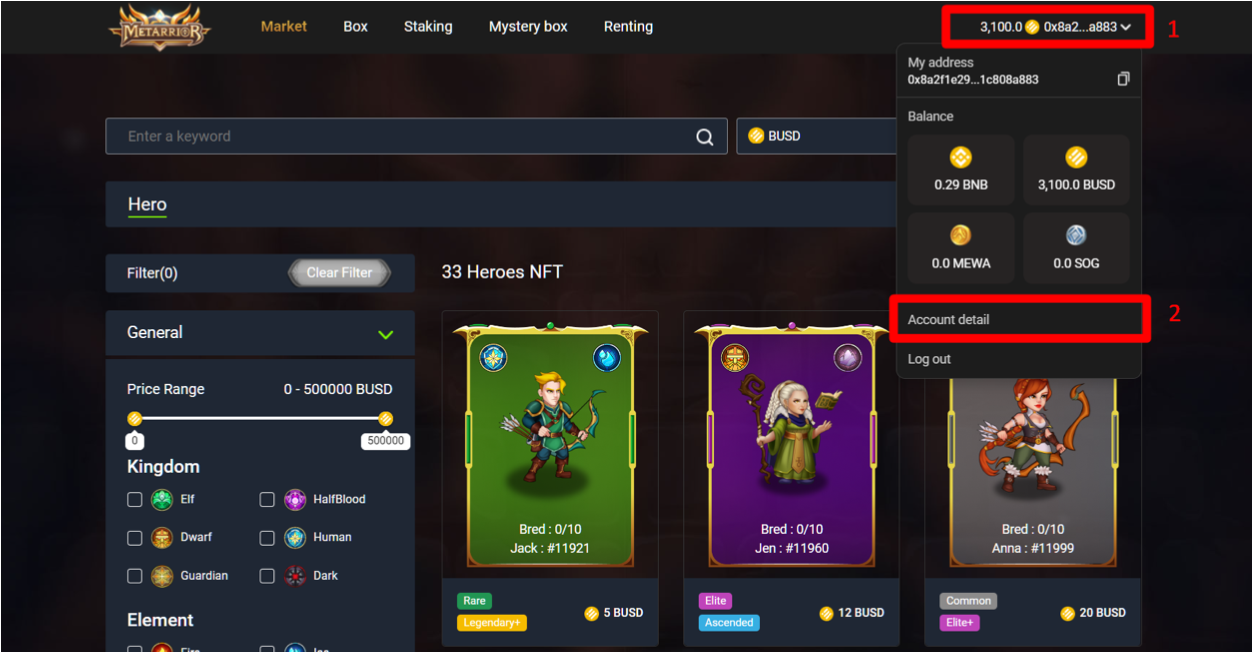 -After clicking on Register in the My Profile tab, a notification will pop up. Choose Create new game account and fill up the needed information, just like what we showed you above.