METARRIOR GUIDE
LEARN HOW TO CREATE YOUR GAME ACCOUNT
Welcome to Metarrior!
So, buckle up as we're about to take you through the steps to link your wallet to your game account!
1. Go to https://market.metarrior.com/ and connect your wallet. Once you're done, click on Account detail.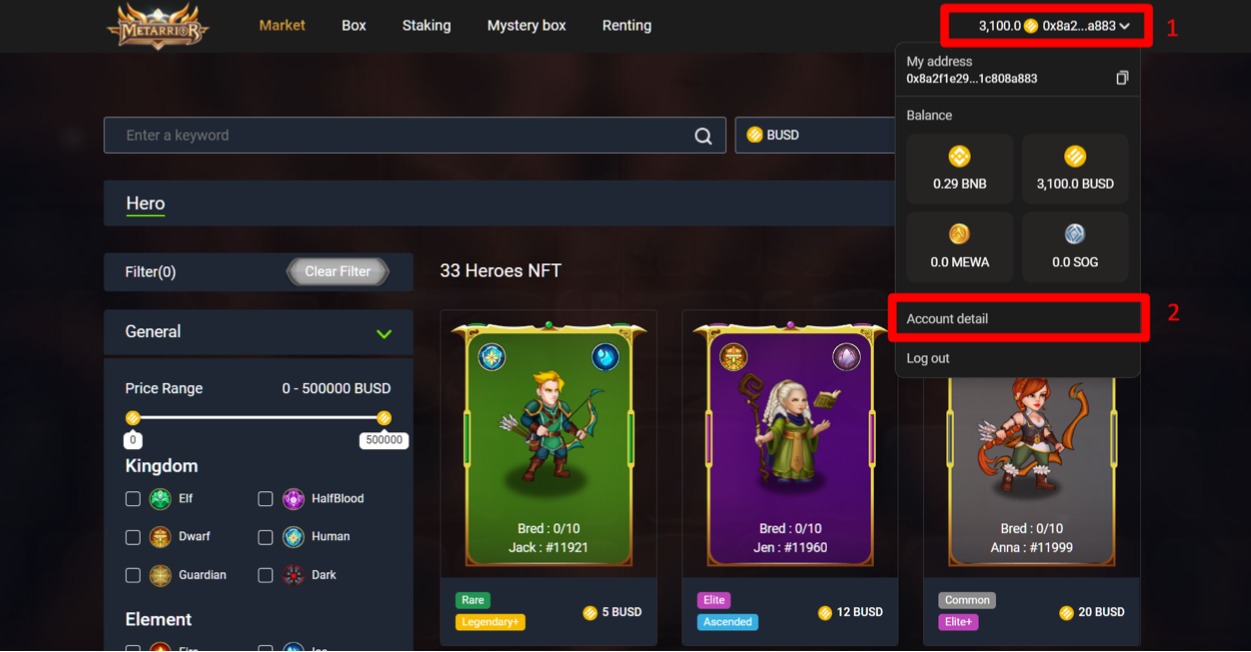 2. Tap on Register.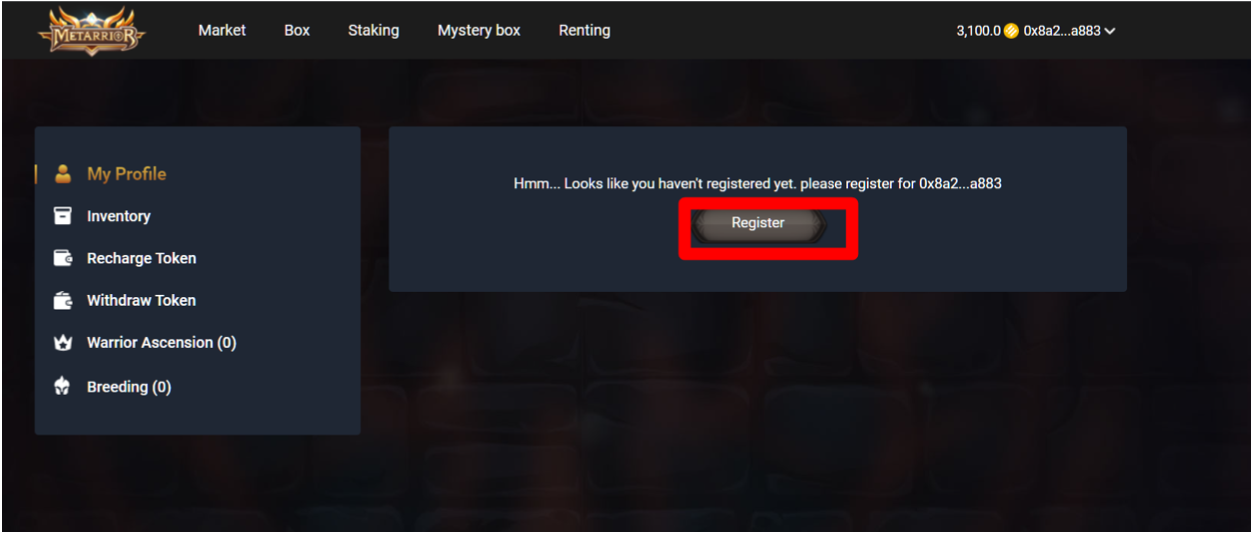 3. The pop-up notification will then appear, choose Link to existing game account to link your wallet to your account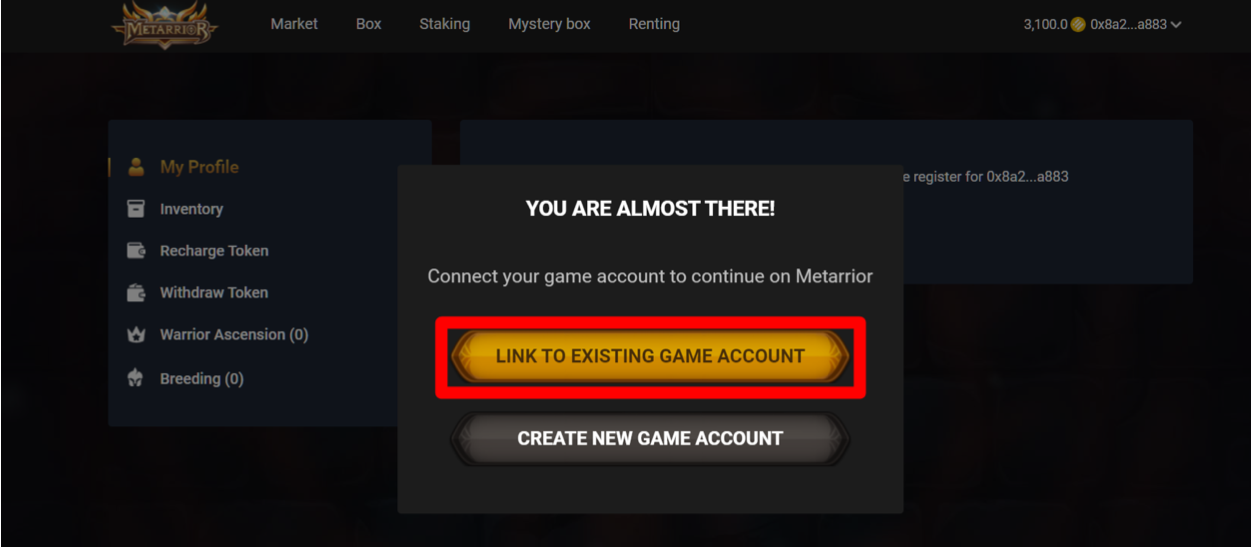 4. Type in your account and password that you have previously created. Then click on Link Account and you're done!